1. Understanding VUCA
2. Traditional Leadership styles v VUCA Leadership
1. External/Macro (PESTLE)
2. Internal/Micro (Customers, Suppliers, Competition, Leadership, Company performance)
Dealing with Volatility – Desired behaviors, Agile processes and Structures
Dealing with Uncertainty – Desired behaviors, Risk Management
Dealing with Complexity – Desired behaviors, Decomposition technique
Dealing with Ambiguity – Desired behaviors, Culture of experimentation
Develop clear understanding of VUCA and relevance to Leadership
Know some techniques to deal effectively with all the components of VUCA – Volatility, Uncertainty, Complexity and Ambiguity.
Identify the actions to implement in your work context to be more effective in dealing with VUCA elements
Build an organization culture where Change is accepted as part of routine.
Improvement in Leadership comfort and abilities to Lead effectively in the VUCA dimensions of business reality.
3 days Virtual Training Program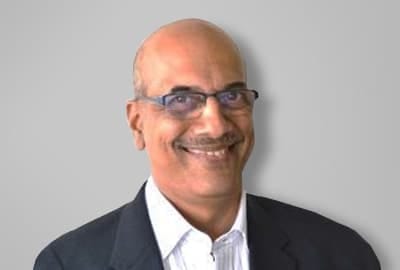 CEO Consultant, Coach and Facilitator
Vibhas is adept at facilitating Organizational Change & Transformation and Leadership Development programs for senior and top management levels. He specializes in facilitating workshops for evolving Strategies aligned to the Vision and Business objectives.