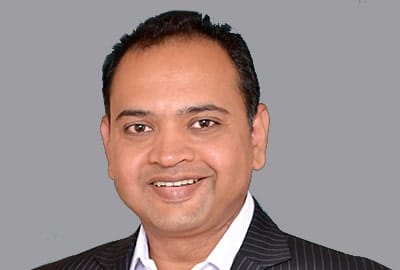 Work Specialization
As a Facilitator:
Sachin has a simple and effective style of facilitation that allows participants to reach within themselves and harness the wisdom of the group to arrive at solutions and changes. His knowledge of Psychology combined with his rich corporate experience gives him a unique perspective into the minds of his participants and also into practical issues faced by organizations.
Sachin is adept at instructional design and is a trained facilitator. He has completed a short course in instructional design and has completed an INIFAC certified training in facilitation skills.
Along with being a facilitator and coach, Sachin also heads the Pragati Facilitation Academy.
As a Coach:
Sachin has completed the mandatory training hours from an ICF accredited training institute and has served clients from India, UAE and Singapore. Sachin combines interventional techniques from alternative psychology to bring quicker and more long lasting results to his clients. Some of his results include belief and habit change, fear removal, metaphysical interventions etc.
Experience
Sachin has over 15+ years of experience in Investment Management, Investment Strategy, Private Banking and Entrepreneurship. He has worked with multinational giants like Citibank NA and Standard Chartered Bank in the areas of Investment Management, Investment Strategy and Private Banking. He transitioned from a lucrative corporate career to one that was more aligned with his strengths and personality in 2011 to set up his own venture in learning.
Sectors Served: BFSI, IT & ITES, Manufacturing, Education.
Customers Served: L&T Infotech, Saint Gobain, Graphite India Ltd.
Certifications
Master Practioner – Neuro Linguistic Programming (NLP)
Certified Clinical Hypnotherapist Certified Gestalt Therapist
Certified Life Transformation Coach
Certifications in Instructional Design and Facilitation Skills
Academic Qualifications
Master's in business management with a specialization in Finance.
Persona
Curiosity makes this cat happy! Sachin has been a lifelong learner and his curiosity about himself and the world keeps him going. An avid writer, Sachin's articles have been featured in The Economic Times and The Hindu. He has written for magazines like Complete Wellbeing and has been a ThinkTank columnist for The World SME forum, Dubai. People familiar with him have reported a quirky sense of humour laced with many on the spot one liners.