We all know that Information Age is coming to an end and we may be entering the "Experience Age."The old ways are becoming irrelevant. The new ways are not yet fully discovered. This is the messy middle. A period of trial and error, rapid experimentation, and frequent failures.In the last couple of decades, hundreds and thousands of companies have tried to make fundamental changes in how business is conducted in order to help cope with a new, more challenging market environment. As per John P. Kotter, a few of these corporate change efforts have been very successful. A few have been utter failures. Most fall somewhere in between, with a distinct tilt toward the lower end of the scale. In this program we will examine the lessons learnt and how we can help leaders to lead and navigate their organizations in the increasingly competitive business environment of the coming decade.
Discuss the series of concrete phases that a change process goes through.
Discuss why critical mistakes in any of the phases can have a devastating impact, slowing momentum and negating hard-won gains.
Discuss specific dominant aspects of personality and thinking styles that create the resistance to accept and adapt to change.
Discuss the tug-of-war between logical and emotional brain and how understanding the neuroscience of change can help the leaders to succeed in their change agendas
John P. Kotter Model of Change
ADKAR Model of Change
Assessment of Personality and Thinking Styles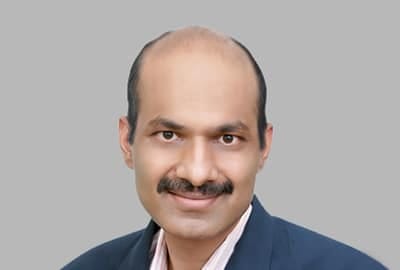 Facilitator
Manish is adept at facilitating in the areas of Leadership, Strategic Thinking and Decision Making, Executive Coaching & Mentoring, Leading and Navigating Change, Executive Presence, High Impact Inuencing, Negotiations, and Presentations, Leveraging Conict, Coaching & Mentoring, Building Inspired and Motivated Teams, Consultative Selling, Building Commercial Acumen, and Leveraging Neuroscience and Human Evolution to Shift Mindsets
Manish is able to leverage his experience of leading large teams and businesses, handling complex people and business situations, his deep interest in human psychology and organizational behavior, and his questioning and listening skills in executive coaching. His coaching clients include many at the CXO level.