In this program we will examine the lessons learnt and how we can help leaders to lead and navigate their organizations in the increasingly competitive business environment of the coming decade.
Discuss the series of concrete phases that a change process goes through.
Discuss why critical mistakes in any of the phases can have a devastating impact, slowing momentum and negating hard-won gains.
Discuss specific dominant aspects of personality and thinking styles that create the resistance to accept and adapt to change.
Discuss the tug-of-war between logical and emotional brain and how understanding the neuroscience of change can help the leaders to succeed in their change agendas.
John P. Kotter Model of Change
ADKAR Model of Change
Assessment of Personality and Thinking Styles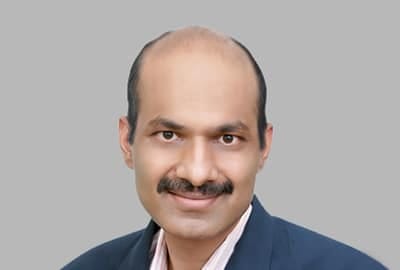 Facilitator and Coach
Manish is adept at facilitating in the areas of Leadership, Strategic Thinking and Decision Making, Executive Coaching & Mentoring, Leading and Navigating Change, Executive Presence, High Impact Influencing, Negotiations, and Presentations, Leveraging Conflict, Coaching & Mentoring, Building Inspired and Motivated Teams, Consultative Selling, Building Commercial Acumen, and Leveraging Neuroscience and Human Evolution to Shift Mindsets.
Mid and Senior Level Managers.