Pragati Leadership's work over the course of over three decades has made us aware that no perfect leadership style exists. However, an effective model is crucial to sustainability and excellence.
In fact, 95% of companies are not actively attempting to develop leaders (Brandon Hall Research Group). But, there's a 95% correlation between companies that excel at effective decision-making and those with strong financial performance (Bain and Co)
Additionally, disruption of workspace cohesion in the ongoing pandemic has made everyone witness major shifts in 'people strategies' like never before.
This could be a scenario you find yourself grappling with off late or in the future. And as an effective measure, Wholesome Leadership is the way forward. It covers simple, effective methods of balancing three crucial and closely interconnected aspects of any organization in the world.
90-days Leadership Development program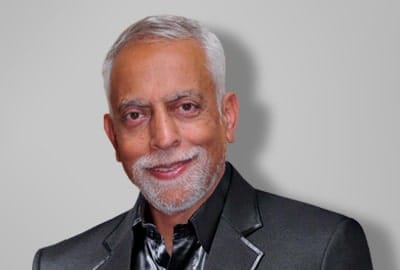 Facilitator
Arun has close to 30 years of national and international experience across 20 countries, with over 25,000 hours of experience in facilitation and coaching. He is Founder Chairman and Managing Director of Pragati Leadership.
Arun is adept at facilitating Leadership Development, Organizational Transformation, Inclusive HR Operations and Practices, Corporate Ethics and Ethics in Public Governance, Creative Thinking and Thought Leadership, Training of Trainers, Developing Coaches and Facilitators etc. As a Facilitator Arun's standout quality has been the fact that he has worked with cross-cultural teams internationally.
Arun has designed and facilitated a repertoire of ground-breaking programs on Creative Thinking, Thought Leadership, Organizational Transformation, Inclusive HR practices etc. and is the originator of the models and practice of Wholesome Leadership and Wholesome TM Leadership Development Process.