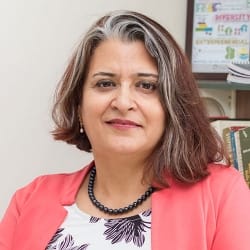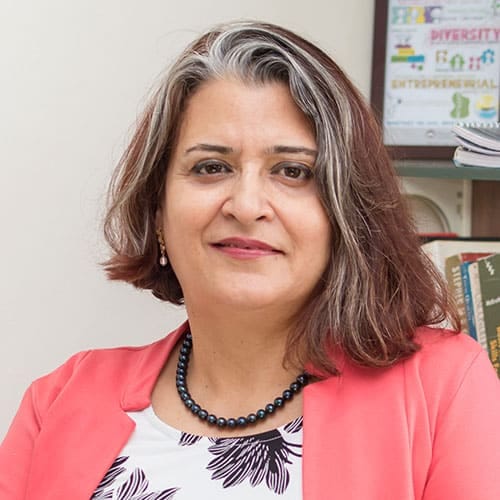 Chairperson and Director
Consultant, Coach and Facilitator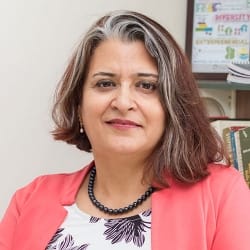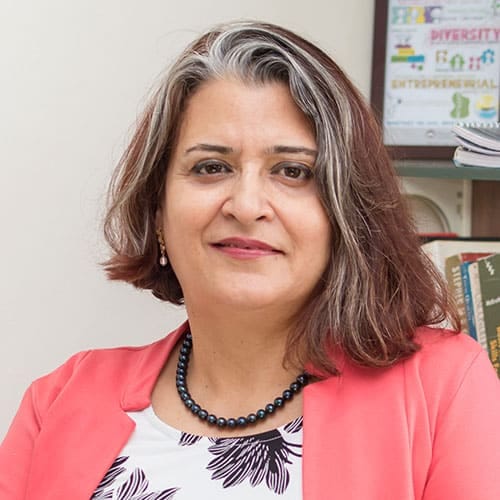 Chairperson and Director
Consultant, Coach and Facilitator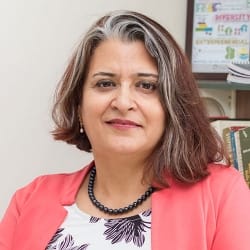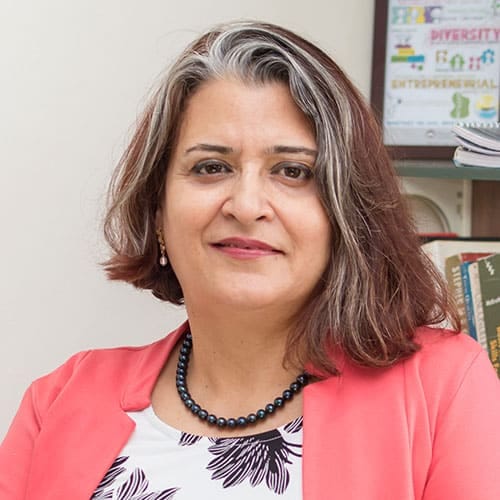 Chairperson and Director
Consultant, Coach and Facilitator
Anu is adept at facilitating Organizational Change & Transformation, Developing Coaches and Facilitators and Leadership Development for top management teams
She has worked with the top management of companies to help Create/ re-create and cascade Organizational DNA in order to align their businesses with their Mission & Vision. She has also enabled the development of in-house capability for cascading the same across the organization.
As a Strategic HR consultant: Anu has worked very closely with some of the biggest names in the Manufacturing sector in particular over the past decade, transforming their HR systems systematically, inside-out. This has resulted in some of them getting listed on the elite annual GPTW list more than once!
As a Coach:
Anu is a certified ICF – MCC coach having done her coaching training from Results Coaching, from FastTrack Coaching USA and Marshall Goldsmith. All these courses are based on ICF Competencies.
She had developed Pragati Leadership's flagship program, called Pragati FastTrack Coaching (along with FastTrack Coaching, USA), which is a 60 hours Coach training program.
She has conducted programs on Training Managers as Coaches.
Over 30 years and over 15,000 hours as a Consultant and Facilitator, with over 2500 hours of Coaching for clients.
Customers Served:
As an Executive Coach: Anu has coached for companies such as Siemens, Sudarshan, Deepak Fertilizers, Harman International, BASIX, Capgemini, Principal Global Services, SKF India Ltd, Wartsila, I-flex, Tata BP Solar, DSM etc.
As a Consultant and Facilitator: Anu's clientele boasts of the who's-who from the corporate world like Atlas Copco, All Cargo Logistics, Vodafone, KSB Pumps, Forbes Marshall, Thermax, Mercedes Benz, First Source, HDFC, Tata AIG, BP Castrol etc.
International assignments: Include CGIAR (Egypt, Italy, Sri Lanka), IWMI (Thailand, Italy, Mexico, Sri Lanka), PACOS (Malaysia), KSB Pumps (Thailand), IFFCO, Food Specialties & BP Intl. Ltd (Dubai), Maersk (Kuwait), Mauritius Housing Bank (Mauritius), BP(Vietnam).
Certified Executive Coach – ICF (MCC),
Certified in Barrett's Values & Cultural Transformation Tools (CTT – 1, 2),
Certified Facilitator.
Practitioner for MBTI, Hogan's, NLP and Strengthscope.
Certified Independent Director (Hunt Partners).
MSc Gold Medalist
Diploma in Strategic Management
She is the author of the book Time and Life Management, Co-founder and Chairperson of Pragati Leadership. She is also the Executive Director of Pragati Foundation — that is Anu for you. She is best known for 'making things happen' through her patience and perseverance. Her multi-skilled persona is exemplified in the diversity of programs she has helped create. What makes the person that is Anu is being an Ashoka Fellow and working on projects related to Women's Health, Capacity Building of NGOs and Creating partnerships between Corporates and NGOs. Anu is closely associated with Soroptomist International, an organization dedicated to growth and empowerment of Women worldwide. She is the President Elect of this organization from India. Anu loves sketching and painting and when not training, she loves being close to nature, gardening, reading and spending time with her pet dog Zorba.
Exceptional Woman of Excellence Award presented to me by World Economic Forum and ALL Ladies League on 8th March 2018 at The Hague
Grassroots Woman of the Decade Award form ALL Ladies league of ASSOCHAM on 2014.
Anu is an Ashoka Fellow which is an elite community of social entrepreneurs.
Rotary GSE award for representing India in Austria and Germany.
Fellowship for NGO leader in the USA.