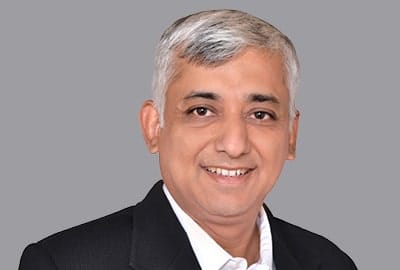 Work Specialization
Leadership Development, First Time Managers, Manager of Managers, Goal Setting and Appraisals, Time and Self -Management, Personal Effectiveness, Communication skills, Stress Management, Sales Strategy, Selling Skills, Consultative Selling, Influencing Skills,Conflict Resolution, Customer Orientation, Negotiation Skills, Strategic Thinking.
Management and leadership of sales, marketing and operations teams including responsibility for sales, marketing, revenue, delivery, support and collections. Includes proper resource allocation, hiring, and efficient placement of team to meet goals and objectives
Setting up new programs for driving sales and marketing including Global Account Management program and Reciprocal business programme.
Setting up structured reviews with teams and also establishing structured reporting mechanisms on various deliverables
Working with Government and prepared response for Proposals, Tenders, RFPs, EOI.
New product launches
Mentoring, Coaching, Training and upgrading the knowledge of Sales, Marketing and Operation Teams on Soft Skills, Products and Services.
Developing and implementing market plan at National level.
Strategic thinking and developing business and financial plan.
Developing annual budgets for marketing activities
Developing, organizing and executed the marketing campaign for launch of new products through press conferences, launch function, road shows and advertising campaigns.
Direct sales and management of Business to Business Sales
Management of channel and channel teams
Experience
Kapil is a seasoned professional with over 20 years' experience and has worked in several organizations such as Reliance, Sulzer, Microland, Mithi, Cable & Wireless, DishnetDSL and Airtel. He has been instrumental in setting up the Internet Business for DishnetDSL one of the pioneers in providing internet access in India. He also worked as the Chief Marketing officer at Mithi which launched one of the fastest growing email services in local languages. He last worked at Airtel Business for 10 years where he had multiple profiles such as Regional Sales Head Tamil Nadu and Kerala, National Head – ITES & Media and Services vertical and his last profile was Business Head handling Maharashtra, Gujarat and Goa.
Sectors Served: Telecom, IT & ITES, Manufacturing, Education, Insurance
Customers Served: Atlas Copco, DishnetDSL, Force Motors, Legrand, Wilo, Mather & Plat, Bekaert, Mahindra & Mahindra, Kotak General Insurance, Vodafone, Airtel etc.
Certifications
Post Graduate Certificate course in Applied Mahayana Buddhist Psychology & Ethics, Savitribai Phule Pune University (University Topper)
Pragati Accredited Facilitator Program
Strengthscope Coach
Diploma in Experiential Education Practice (DEEP), Kaveri Group of Institutes, Pune (Pursuing)
Academic Qualifications
B.Tech from Indian Institute of Technology (Mumbai) in Chemical Engineering (93)
Post-Graduate diploma course in Business Administration from XLRI Jamshedpur (PGDBM96)
Persona
Kapil is an avid reader and learner of the teachings of Buddha. Having studied the Pali script he is keen to read the original teachings of Buddha. He is a complete foodie apart from being an ardent golfer, runner and vipassana practitioner.