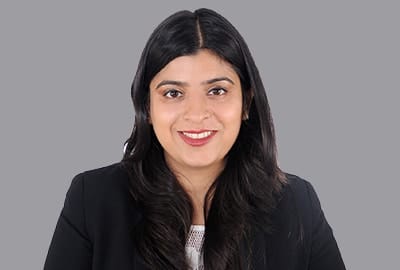 Full Profile
Work Specialization
Pragnya is adept at facilitating transformational workshops that are innovative and fun. Her strengths lie in bringing teams together, enabling people to see the positive in themselves and their teammates & challenging people to think beyond self-limiting beliefs.
Her repertoire includes Coaching, Team Building and Motivating Teams, Creativity & Innovation, Positivity at the workplace, Stress Management Programs, Campus to Corporate, Living Joyfully, Communication Skills, Time Management, Presentation Skills and Personal Excellence Programs.
Being a certified coach and Strengthscope facilitator, she integrates coaching concepts and positive psychology into the program design to add more value to her participants.
As a certified Interplay trainer and musician, Pragnya uses both these skills in her training. She makes use of right-brained learning methodologies involving music, movement & theater to engage the participants and enhance learning.
Pragnya has worked with different corporates, educational institutes & NGO's to create customized programs in the areas of team alignment, positive thinking, personal excellence, creativity, innovation & communication.
She has facilitated open workshops & programs to empower women & build self-confidence in children.
Experience
Pragnya has 3 years of work experience as a software developer and program manager in the Retail segment at Infosys Technologies. She worked in both India and USA during this time. She has been a part of Pragati leadership and facilitating training programs for the last 5 years.
Sectors Served: IT-ITES, FMCG, Banking, Financial & Manufacturing Enterprises.
Customers Served: NHRD Pune, Principal Global Services, Syntel, WNS,Sutherland, EXL Services,Sodexo, Atlas Copco,Lila Poonawalla Foundation,Wake up Pune,Initiatives of Change, Swach Pune, Bayer Cropscience Ltd, Con Agra Foods, HDFC Bank, Intec Capital Ltd, Religare Securities Ltd,Indigo paints, Toshiba India Private Ltd, Wipro Enterprises Ltd (Consumer Care & Lighting), etc.
Certifications
Certified Executive Coach by Fast Track Academy USA, Certified StrengthscopeTM Trainer, Certified Interplay Trainer, Tibetan Sound Bowl Certification.
Academic Qualifications
Pragnya holds a degree in Bachelor of Engineering (I.T.) from Pune University
2. Management in Entrepreneurship from IIM Bangalore
Persona
A travel enthusiast and a person who is always eager to learn, is how one would describe Pragnya. She has the ability to look at the positive in every situation and is a propagator of living life to the fullest. She is one of the few independent woman musicians & guitarists in the Indian music circuit and believes in using music for positive change. She released her solo album "Journey to the Sun" globally in 2012. An avid sports lover, she is a national level hockey player, karate gold medalist and an aqua aerobics instructor. Giving back to society has always been something close to Pragnya's heart. You will often find her rallying up people in a human chain to save the hills, organizing funds for disaster victims or volunteering her time at an NGO.
Awards & Recognitions
Pragnya was awarded the Infosys Gold Medal for Excellence in College.
She received the Best Outgoing Student Award in her passing out year.
She was featured in IIM Bangalore's book "Inspiring Women to Start Innovative Enterprises" for her work in integrating music with learning.
Awarded 3rd place for "Best Female Vocalist" at South East Asia music awards.
Her album "Journey to the Sun" nominated for the prestigious GIMA awards with Shankar-Ehsaan-Loy as part of the jury.