The Wholesome Leadership Award was institutionalized by Pragati Leadership in 2014 to recognize and honour a leader in the business community, who embodies wholesomeness. A Wholesome Leader is one who is leading a profitable business, ensures the well-being of employees and contributes to the community, while striving to bring about a positive change in the world. Their exemplary contribution in the areas of Medical Research, Public Health and Education, combined with the community-building initiatives that they lead, make them a Wholesome Leader who is a role model to all leaders.
A Wholesome Leader is one who is balanced, one who experiences joy at all times, and one who is at peace
WHOLESOME LEADERSHIP AWARD – 2016
ANIL SWARUP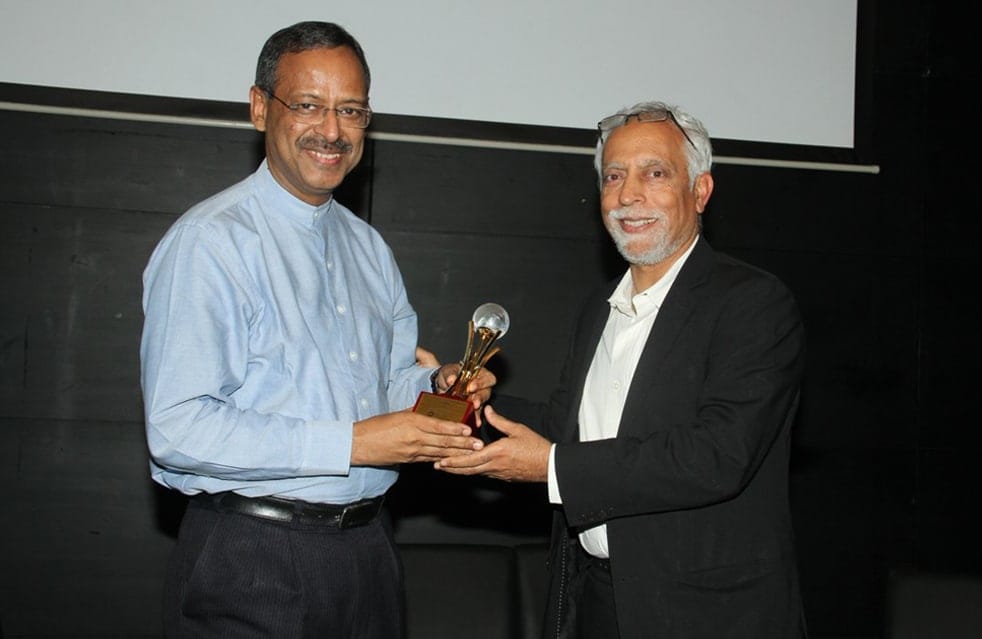 Mr. Anil Swarup, who is presently Secretary, School Education and Literacy, Government of India is a much admired figure for his work in ethics and transparency in governance, participative leadership and working with a human touch.
As a Secretary, Ministry of Coal, Government of India, he has facilitated the transformation of the coal sector in India, from shortages to surplus production. Building on his experience of establishing the online monitoring of key projects in several ministries, Mr. Swarup spearheaded the first ever e-auction of coal in India, and brought transparency in this process. In 2014, Mr. Swarup came into a ministry suffering from low credibility and reputation for ethics, and he took on the task of re-allocating mines fairly and regaining the trust of India Inc.
Anil Swarup has also served as Additional Secretary in the Cabinet Secretariat, heading the Project Monitoring Group (PMG) specially created to fast track projects that have an investment of Rs 1000 crore or more. During his 15 month stint, the Group facilitated clearances of 160 projects that entailed an investment of around Rs. 6.5 lakh crore.
He has won several awards and nominations, the prominent ones being: nomination as one of the "Policy Change Agent" by The Economics Times during the years 2010, 2012 and again in 2015, and selection as one of the 35 "Action Heroes" in India Today's 35th Annual Edition.
WHOLESOME LEADERSHIP AWARD - 2015
ANU AGA
Anu Aga began her career in Thermax in 1985 and later was in charge of the company's human resources function from 1991 to 1996. After her husband Rohinton Aga passed away, she took over as executive Chairperson of the Thermax Group in February 1996, and two years later became non-executive Chairperson.
Enduring multiple personal losses in a span of year is devastating for any person. When a storm so ruthless comes your way, it does take very powerful roots to stand your ground. She is a person who has demonstrated the power of human resolve, the practicality of handling challenging business issues and a person who also shines forth the compassion of an evolved and noble soul.
Amongst all the chaos, she has battled on like a "Peaceful Warrior".
As Chairperson, Anu turned around the company and helped transform it into a high performance organisation with a bigger presence in international markets, and a turnkey player in energy and environment projects.
Mrs. Aga is keenly involved in the causes of communal harmony and human rights, especially of women and children. She is a Member of the Commonwealth Human Rights Commission.
Since retiring, Mrs. Aga has chosen to focus on education for the underprivileged. She is closely involved with Akanksha, an NGO which supplements the educational needs of the slum children. In partnership with Pune Municipal Corporation and Akanksha, Thermax Foundation has adopted two municipal schools in Pune. She is on the Board of Teach for India, an initiative that attempts to bridge the inequity gap in education.