The Challenge for Women@Work
Role Contamination
The changing dynamics at work
Mental conditioning- the inner game
3 Powerful Skills:

1. Cultivating a sense of Purpose
2. Networking and Influencing
3. Assertiveness

Personal Commitments
Learn what are the leadership behaviours that are crucial for the career growth and personal well-being of women professionals
Explore how these skills/attitudes and behaviours impact effectiveness at work
Develop an action plan using the above to cultivate effective work-place skills
Improvement in the Strategic Thinking of Top Leaders.
Improved alignment of the Top Leaders to Vision and Common Goals.
3 days Virtual Training Program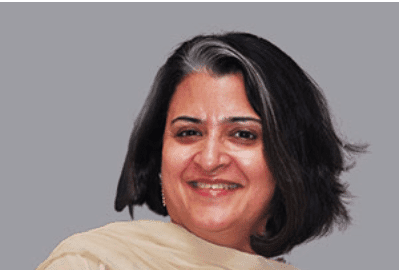 Chairperson and Director Consultant, Coach and Facilitator
Anu is adept at facilitating Organizational Change & Transformation, Developing Coaches and Facilitators and Leadership Development for top management teams. She has worked with the top management of companies to help Create/ re-create and cascade Organizational DNA in order to align their businesses with their Mission & Vision.