Irrespective of your organization's size, creating and maintaining a thriving business in the modern world is challenging. Top management must adapt, innovate, and engage with people and leaders must unlearn before learning the new skills, behaviors, and tools needed to be successful in the new environment.
Agile leadership is a modern way of leading people and is an important trait for the next generation of business leaders. Agile leaders pivot quicker in response to uncertain, volatile, and complicated environments. The Covid-19 pandemic challenges intensified the need for agile leadership skills and agility is now an important quality for leaders in today's world.
What is agile leadership?
It is a growth mindset creating self-management skills and in an agile environment, team members collaborate, learn, and receive faster feedback from the users. Agile leaders neither micro-manage the people nor provide complete independence. They maintain a healthy balance between anarchy and a strict environment. The OODA loop, which is a four-step method filters information thereby providing context and enabling appropriate decisions.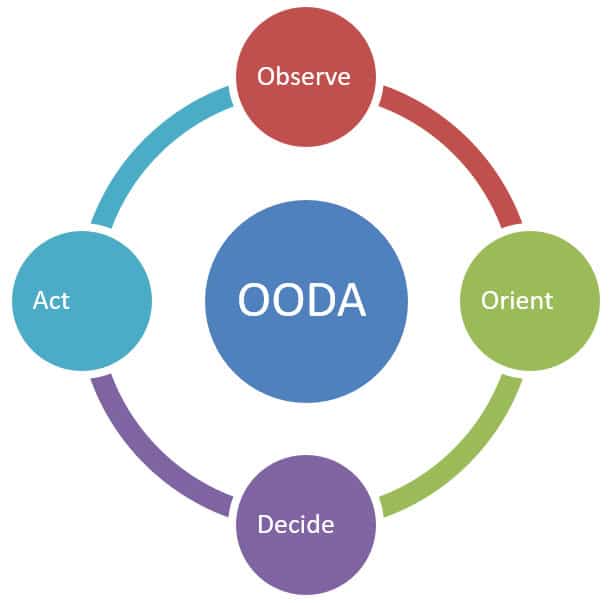 The principle is very effective in volatile, uncertain, chaotic, and ambiguous environments where situations are constantly changing. Being capable of quality decisions in such situations is critical for survival and success.
An agile transformation leader focuses on building high-performing teams by applying agility principles within the processes and structures. Such leaders allow their team members the freedom to make decisions while training them on how to respond to changing market conditions and taking advantage of technology development.
Agility is also customer-centric, which in today's digital world is also important. Companies are increasingly using digital media to interact with their customers. Agile leaders ensure quick responses to customer feedback and focus on client satisfaction.
Principles of agile leadership
Companies are run by people and pre-programmed rules and structures do not work in today's constantly changing environment. Here are five principles that are covered in most agile leadership training programs:
Managing the environment and not the people
Building autonomy and trust
Modeling the behaviors that leaders want to see in their team members
Context-based leading
Incorporating agility within the change
Being an agile leader means mastering different styles and adopting the most appropriate one that befits the situation. Generally, different leadership styles that can be applied in different cultures and contexts include catalyzing, coaching, conducting, demanding, directing, and envisioning.
Agile approach needs adaptability, flexibility, and out-of-the-box thinking and some attributes of such leaders include:
Curiosity
Acceptance
Leading by example
Humble
Emotional resilience
Flexibility
Transparent
Critical thinking
Visionary
Constant learner
Offers outcomes and not actions
Coaches rather than commanding
Conviction
Creating empowered and inclusive teams
How agile leaders transform businesses today?
Agile leaders focus on empowering people to make appropriate decisions in fast-changing environments. Here is how agility transforms businesses:
Achieving organizational goals
The skills learnt in an agile leadership and management course enable leaders to provide guidance resulting in successful initiatives that are strategic and market-focused. Such leaders focus on identifying common goals that achieve higher purposes and inspire others to contribute to achieving the company's vision.
Empowering culture
Organizational culture is built on how leaders treat their people and work, and on how they interact with others. Agile leaders drive organizational culture by behavior and can enhance the same. Agility fosters an organizational culture that is logical and offers learning opportunities to the people. Constant innovation is encouraged, which results in improved results.
Simplicity
Basic agile structures are simple. Agile leaders ensure the various operating processes are complimentary and do not disrupt each other. It assists organizations in building simple and flexible structures that focus on constant improvements to boost growth.
Agile leadership training
Insufficient mentoring and training are damaging and most people in management roles receive little or no training on how to do their jobs. Most companies promote people who have excellent records in executing technical work into management roles. However, the management skills needed are very different and a solid agile leadership program in Singapore is important if you are starting your journey or want to deepen your agility skills. This course assists in discovering your natural disposition and how it impacts your team members. You will learn how to build a safe-to-fail environment to develop an adaptive, creative, and transparent culture.