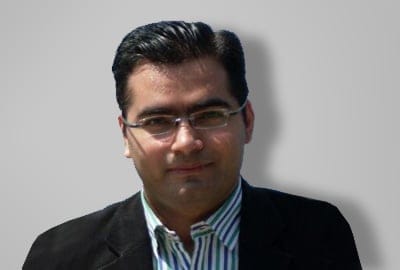 Full Profile
Work Specialization
Rajiv is a visionary Leadership development specialist with comprehensive experience of industry, business, the professions, public bodies and local authorities.
As a Facilitator: Rajiv has a strong desire to transform individuals into High Performing Professionals and create immense value in the process. In contrast to academic, model –led approaches, Rajiv approach the learners in a challenging and engaging process of discovering their own propensity for taking effective leadership actions within the business.
He partners with organizations to create development that is aligned to the needs of the business, anchored to the business strategy, key business drivers, current leadership challenges and company value.
His skill lies in making the participants identify core issues and make the complex simple, and hold the space for them to create their own solutions.
Experience
Rajiv delivers learning interventions for corporates, family business, public bodies and government authorities, etc. across various practices of behavioral trainings viz: Leadership Development, Sales and Marketing, Performance Enhancement, Customer Service, Organizational Development and Project Management. He started his career as a Commodities Trader with Adani Enterprises and in his last full time role he was a Principal Consultant – Leadership Development with an Investment Bank – Intellivate Capital based in London, Mumbai and Ahmedabad As an Empanelled Facilitator with several leading corporate learning organizations, he delivers consultative solutions for their esteemed clientele. Post January 2011, he has been facilitating Leadership Development Programs in India and the South East Asia region on behalf of Mind Gym, Management Centre Europe (MCE), Zig Ziglar, American Management Association (AMA), Acumen Business Consulting, Confederation of Indian Industry (CII).
He is currently an Executive Coach to 20 General Managers of all the Holiday Inn and Crown Plaza hotels of Inter-Continental Hotel Group (IHG), India and Nepal.
Rajiv is currently the adjunct faculty for Leadership Development @ S.P.Jain Institute of Management and Research, Mumbai, Dubai and Singapore Campus. He has been a visiting faculty with Greatlakes Institute of Management, Chennai, Indian School of Business (ISB), Hyderabad, Nirma University etc.
Sectors Served: IT – ITEs, KPO, BPO, FMCG, Banking, Finance, Insurance, Media, Manufacturing, Pharmacy, Healthcare, Hospitality, Telecom, Consulting, Education, Community, NGO, Family
Customers Served: Deloitte, Thomson Reuters, Bank of America, American Express, HSBC, Citibank, RBS, Credit Suisse, Axis Bank, TATA Communications, Microsoft, Cadbury, Uniliver, Bayer, Jones Lang Lasalle, InetrContinental Hotels Group, Piaggio, Pramerica, Amdocs, Parexel, Blue Dart, Siemens, Essar, Bombay Dyeing, Godrej Industries, HPCL, Sodexo, IIFP, Valspar, Wartsila, Union Bank, Experian,SAB MILLER, etc.
Certifications
Rajiv has been trained and certified on Leadership Development and Performance Management from Dale Carnegie Training, TMI, CHPD, TACK, MEC, Mind Gym, AMA, Zig Ziglar
He has done his Level 1 Coach Certification from the Institute of Executive Coaching and Leadership, Australia, an affiliation of the International Coach Federation (ICF).
Academic Qualifications
Masters in International Business from Symbiosis, Pune with specialization in International Marketing.
Persona
Chat with Rajiv and you will discover that he is voraciously well read and extremely well-travelled with an innate ability to quickly connect with people. He is an acute and a sharp sense of humor that helps him break the ice. He comes across as someone who is inspirational, motivational and of course informational…!
For Rajiv, reading is meditation and he often shares a lot of E-books to inquisitive participants in his workshops.
What brought him to Pragati Leadership? It was his keen desire to learn, share & implement, meet new people and help individuals achieve their highest potential.
Awards & Recognitions
At Dale Carnegie Training awarded the 'Global Peak Performer Trainer' in 2008 among 2900 trainers worldwide.
At Dale Carnegie Training awarded 'Superior Trainer of the Year' for 2008 among 2900 trainers worldwide.
At his Business School – consistently ranked amongst the top 3 faculties since 2010 with an average score of 4.8 / 5 rated by students who are practicing Entrepreneurs.
Ranked as 'India's No. 2 Public Speaker' in 2001 by CYDA,Pune.
Guest of Honor and hosted the "Women in Leadership Roles' at the Installation Ceremony of Kapol Couples, NCPA, Mumbai in 2013 alongside Smriti Irani, current Member of Parliament (Rajya Sabha) for Gujarat.