In a world which is hurt and healing, in a world where social distancing is an expression of care and love, in a world where sometimes an organizations interest could be pitted against an individual's well-being. Where suspicion is quite rapidly becoming our first reaction and where people have been let down by the very institutions and leaders they believed in. In this world of today leaders will have to think beyond appearances and presence to inspire, to energize,to reconcile, and to activate their followers, employees and stakeholders. In this world of today Leaders will need to re-discover their Mojo
The Cambridge English Dictionary describes MOJO as "a quality that attracts people to you and makes you successful and full of energy". It is also described in various cultures as good luck, charm or skill that comes from something magical and supernatural. Marshall Goldsmith an eminent leadership coach and thought leader writes that 'Mojo is that positive spirit toward what we are doing now that starts from the inside and radiates to the outside'.
This program explores combinations of models and tools to help the participants identify action steps for discovering their leadership Mojo in
The Mojo Paradox
Benefits of Leaders discovering their Mojo
Learn how to self-audit your mojo with the help of an executive presence model
Learn the tools that will help cultivate the leader's mojo
Doing an Audit of the Leader's Mojo
The Model
The leader's Identity
The leader's Impact
The leader's Focus
The leader's Core
I – Intentionality
A – Awareness
F – Flow
E - Explore
G - Grow
180 Minutes workshop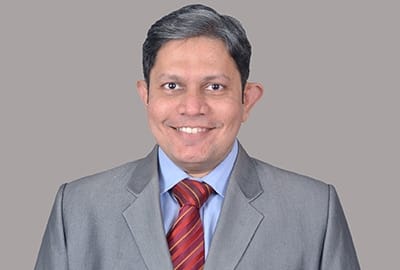 Facilitator
Sushil is adept at Training leaders, managers and frontlines on leadership, managerial effectiveness, role-based competencies, personal effectiveness, sales and client relationship. He is an effective Group Process Facilitator helping organizations have meaningful change conversations. He does performance coaching for managers; he consults on learning and development projects, drives learning journeys and vision mission and values roll-outs.
Sushil's standout quality is his background in customer acquisition, customer retention, operational excellence and managing cross cultural teams in leadership position. He is known for his ability to tell stories and share examples that makes learning simple, relevant and help retention and recall. His business friendly approach helps participant relate to him. He insists on detailed and in depth pre-study to enable highly customized learning journeys. This also helps him speak the industry and business language during workshops. He has facilitated programs across levels, across industries in India, Srilanka and Thailand.
He has an experience of eleven years in Corporate Training & L&D Consulting as a Business Head and Principal Consultant (Siksha) managing business development and operations in India and past 5 years as an L&D Consultant doing training for some of the leading Indian and Multinational organizations.