Despite life on earth having thrived for nearly 3.8 billion years without man, humans live and works under the illusion they are the masters of the Earth, and that they manage everything! This fallacious core assumption is based on a ctitious self (or ego) which is supposedly "in charge" of our life . We carry in our mind the mental model of cause and effect- of doer-ship and agency. This deeply entrenched and erroneous belief , keeps us cut off from the larger intelligence that runs all of life. If we would tune into this intelligence, we would tap into our intuition, liberate our talents and energy , and take conscious decisions that enable us to joyfully thrive in the short term and also over the long term
This Un-Conventional workshop of two modules will help participants do the following:
Break through the fallacy and limitations of our existing ego based paradigm of doership and management;
Enjoy the benets of working in tune with the creative intelligence of life ; and
Give participants four simple tools to stay in touch with the heart of creative intelligence and un-manage with ease and grace so that all stakeholders and the ecosystem thrives.
The roots of our current crisis and Man's Hubris
The severe limitation of the human perceptual scheme
The consequences of working from the ego
Deconstructing the false self
What does UnManagement mean?
How does one practice UnManagement?
How does one abide in the Creative Intelligence of life?
The four tools : Presence/Mindfulness, Appreciation, Gratitude and Enthusiasm
Linking Un-management to the practical issues of day to day leadership and management
Distributed leadership, Shared Leadership, Wholesome Leadership
Dynamics of balancing between polarities
Mind versus No-mind
Plato's Cave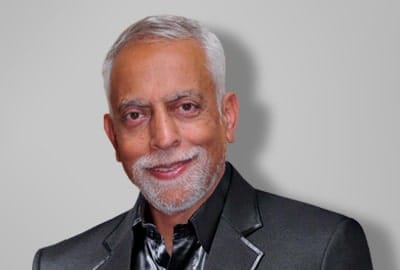 Facilitator
Arun has close to 30 years of national and international experience across 20 countries, with over 25,000 hours of experience in facilitation and coaching. He is Founder Chairman and Managing Director of Pragati Leadership.
Arun is adept at facilitating Leadership Development, Organizational Transformation, Inclusive HR Operations and Practices, Corporate Ethics and Ethics in Public Governance, Creative Thinking and Thought Leadership, Training of Trainers, Developing Coaches and Facilitators etc. As a Facilitator Arun's standout quality has been the fact that he has worked with cross-cultural teams internationally.
Arun has designed and facilitated a repertoire of ground-breaking programs on Creative Thinking, Thought Leadership, Organizational Transformation, Inclusive HR practices etc. and is the originator of the models and practice of Wholesome Leadership and Wholesome TM Leadership Development Process.